Autumn and winter fashion starts with your feet ❢Which shoes do you want to wear in winter? Click here if you are having trouble
When it comes to choosing shoes, many people are quick to finish. However, some people still worry about shoes when dressing in winter.

Here, we will introduce trendy shoes by type, from half boots to side gore boots, loafers and ballet shoes.

If you find a pair that suits your style, try it!
Half boots
◆ITEM.001
Leather-made half boots that tighten the styling from your feet.
The moderate height of the 7.5 cm heels will enhance your style just by putting them on.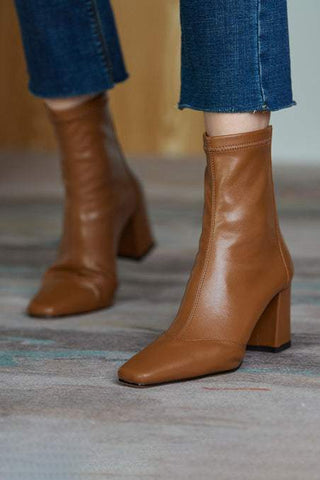 Leather western half boots 6 colors included
¥4,220

◆ITEM.002
Simple design half boots.
The square toe design is perfect for this year's style.
A silhouette that makes your feet look neat.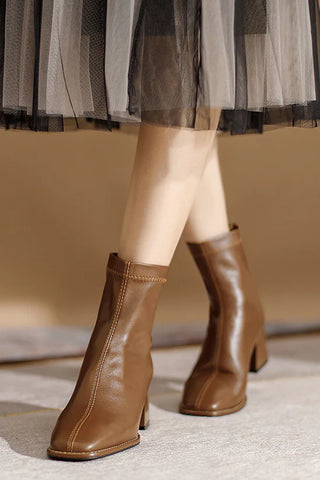 Square toe half boots 8 colors included
¥3,860

◆ITEM.003
Heeled boots with an elegant image.
Combination of different materials and V-shaped design show off the line from the ankle to the shin
More feminine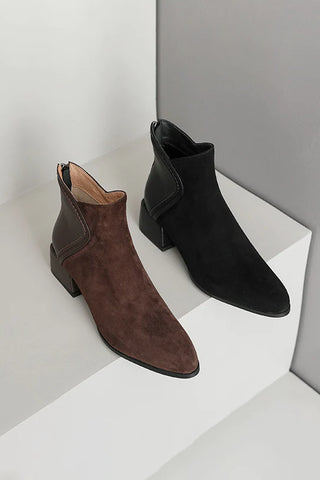 Different material switching almond toe half boots 4 colors included
¥4,220

Side gore boots
◆ITEM.004
Boots with a perfect balance of track sole and soft heel.
A finish that allows you to fully enjoy the silhouette without adding decorations.
It is easy to put on and take off, and the blocky low heel provides excellent stability.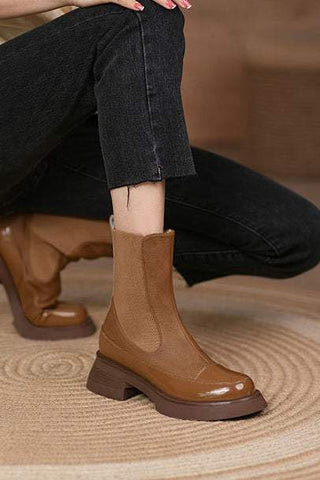 Different material switching round toe side gore boots 3 colors included
¥4,020

◆ITEM.005
It fits softly around your ankles, giving it a delicate impression and making your legs look longer ◎
Highly functional and warm thanks to the use of knit socks
Casual, street, etc.
By fitting the knit part, it goes well with voluminous outerwear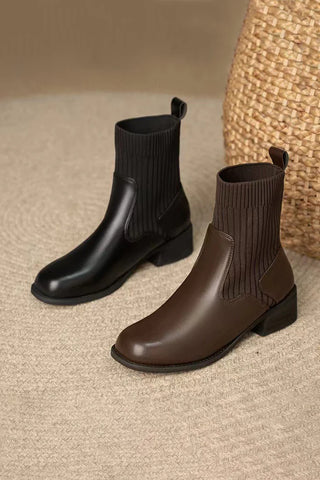 Block heel rib knit reversible side gore short boots 2 colors included
¥3,560

Loafers
◆ITEM.006
The design is easy to incorporate into a casual style.
Giving it a retro feel, the ribbon decoration adds a touch of cuteness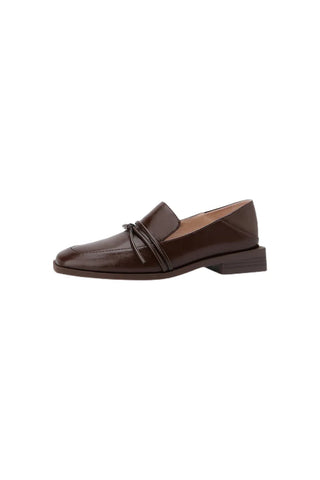 Retro ribbon decorated low heel loafers in 2 colors
¥3,420

◆ITEM.007
Low-heeled loafers with deep insteps that fit your feet, are hard to take off, and are easy to walk in
The soft texture makes it comfortable to wear.
A type that can be worn all year round, not only in autumn and winter, but also in spring and summer
Soft eco-leather low-heeled loafers in 3 colors
¥5,720

flat ballet shoes
◆ITEM.008
The feel of your legs is comfortable
The fluffy material is perfect for this season
The V-cut design makes the instep look neat and gives a more beautiful impression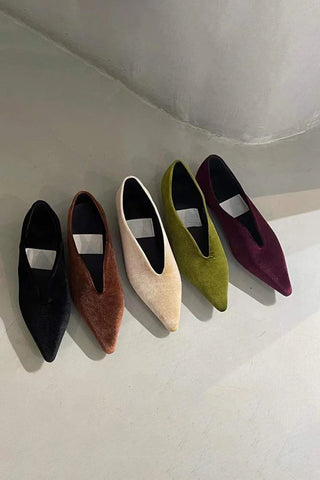 Pointed toe V cut velor ballet shoes 5 colors included
¥6,080

◆ITEM.009
The same fluffy material, but
Comes with a rubber ribbon that can be untied
Ballet shoes with accents and practicality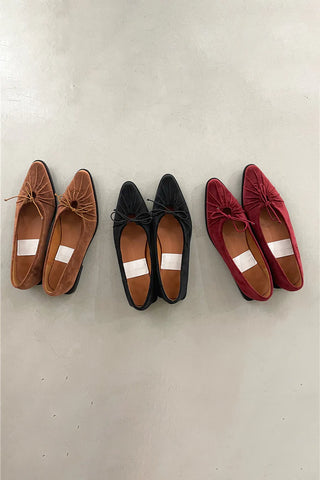 Suede gathered ballet shoes in 3 colors
¥6,530

Finally
Thank you for reading to the end.

What type of shoes do you like?

We introduced various types of shoes, from half boots to ballet shoes.

I would be happy if I could find an item that matches my style❣

Please refer to it♡